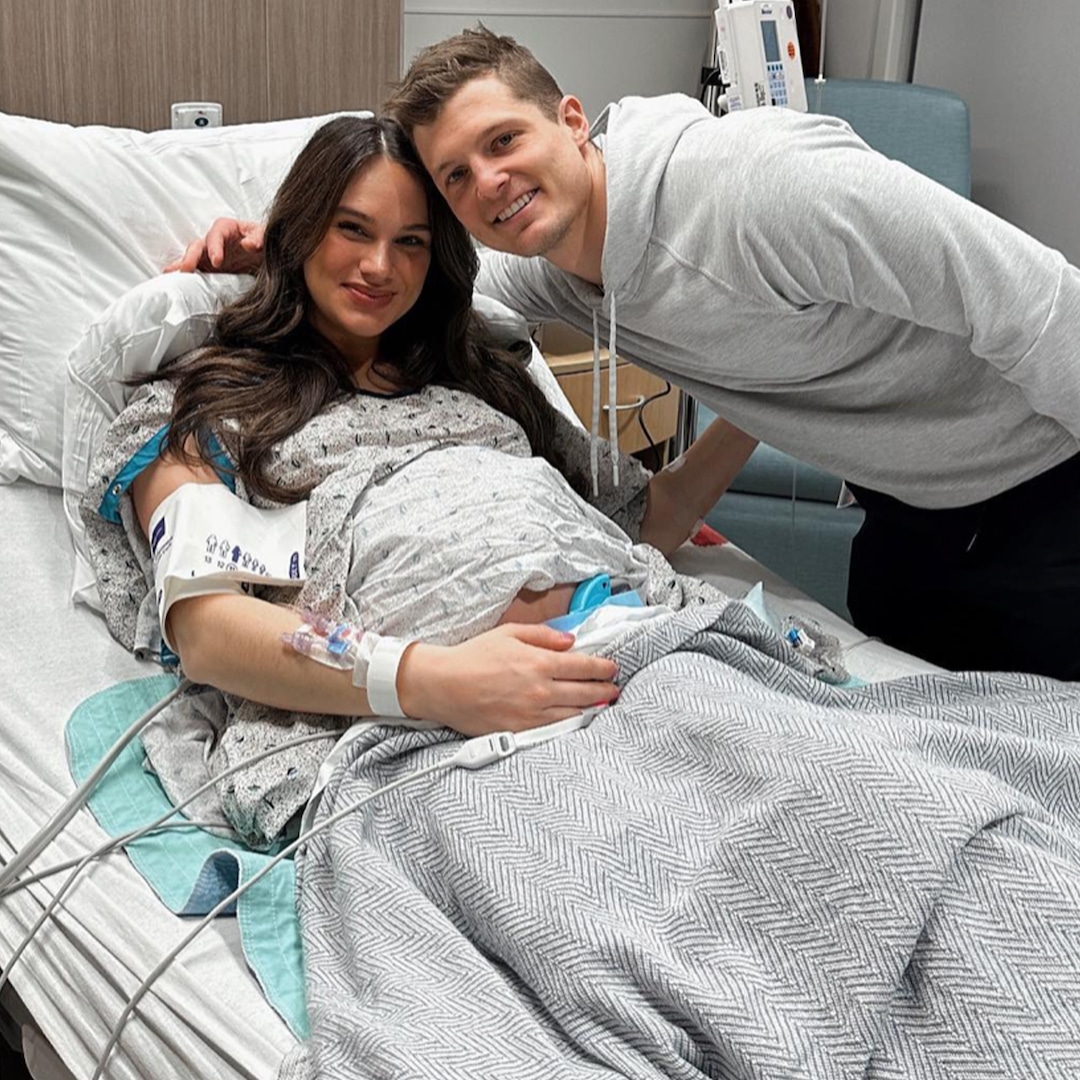 POV: When Abbie Herbert's family becomes a little bigger.
The TikTok star and her husband, Josh Herbert, welcomed a baby boy on March 13. In a YouTube video, the couple—who are also parents to 21-month-old daughter Poppy—shared that their newborn was admitted to the neonatal intensive care unit due to low oxygen levels, but he is "doing wonderful now and is being monitored."
"Abbie is doing great and can't wait to hold baby boy," the duo wrote. "Josh was able to feed him some of Abbie's milk and he downed it."
The eight-minute clip also documented Abbie's trip to the hospital for her cesarean section, as well as the moment she met her son for the first time. The influencer and Josh did not reveal the name of their new child, though they have been referring to him as "Baby J" throughtout Abbie's pregnancy.
"His name is not Jason," Abbie clarified in a Jan. 4 video, adding that the moniker they settled on "is a very unique name."