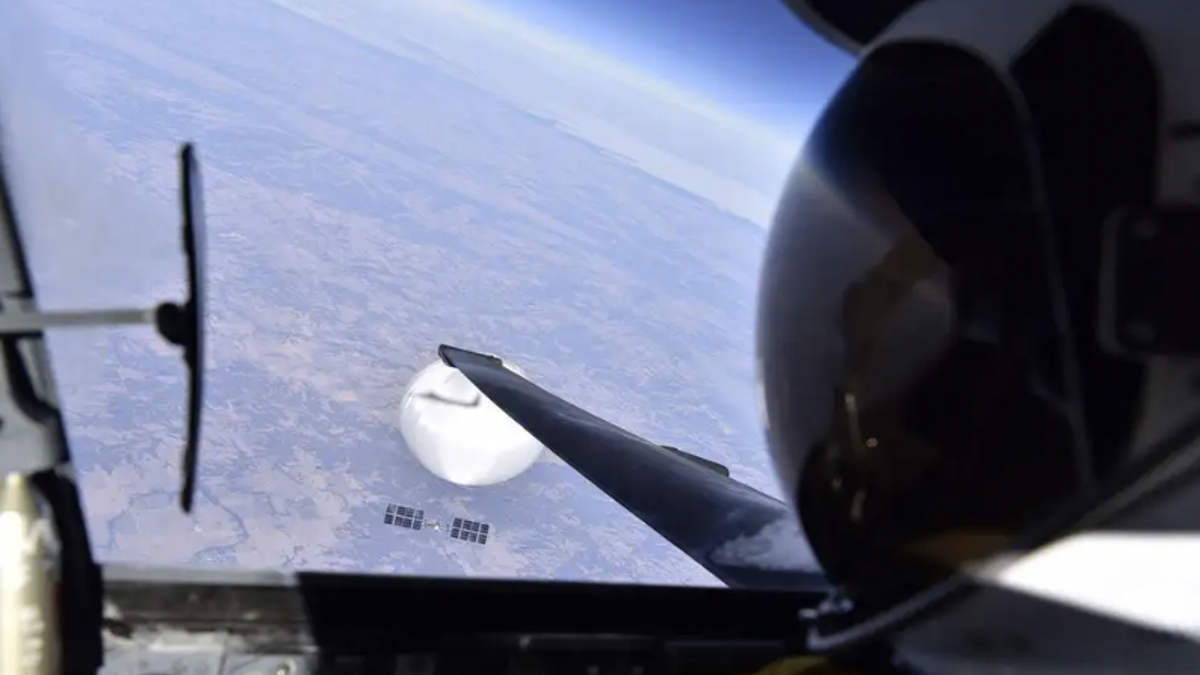 Two U.S. Senators proposed legislation on Wednesday that would track all balloons in the nation's airspace in the wake of four balloons shot down last month, including one identified as a Chinese surveillance balloon. The proposal was issued by Sen. Mark Kelly (D-Arizona) and Sen. Ted Budd (R-North Carolina) to ensure that all balloons can be identified and enable the military to discern between potential and non-potential threats to U.S. security, Reuters reported.
The lawmakers introduced the bipartisan Seeing Objects at Altitude Regularly (SOAR) Act which would mandate that the Federal Aviation Administration (FAA) equip all high-altitude balloons that are 10,000 feet above sea level with a tracking system to relay the balloon's altitude, identity, and location. According to the proposed legislation, if passed, the FAA would be required to provide tracking access to "air traffic controllers, aircraft, and other users of the National Airspace System.
The proposed system would also require U.S. officials to work with foreign authorities to track all high-altitude balloons that are in operation outside of the national airspace.
"At a time when our adversaries are using hostile surveillance tactics, there is no reason why our country should have to wonder whether an object in our airspace is a threat, weather balloon, or science project," Kelly said in a press release. "Our common-sense legislation will give our military the tools needed to identify threats more quickly and efficiently, while providing more certainty to good faith operators of high-altitude balloons." 
The proposal comes just over a month after a balloon, later identified as China's surveillance balloon, was shot down off the coast of South Carolina. The Biden Administration and the U.S. military tracked the Chinese spy balloon that entered U.S. airspace over Montana on January 28 and was shot down a week later, once it was over the sea and would not threaten the public's safety.
G/O Media may get a commission
Another three balloons were subsequently shot down but were believed to be connected to commercial or research efforts and may not have posed a risk to public safety. National Security Council Spokesperson John Kirby said at the time that there was no indication that the three objects were part of China's spy program or were involved in any other malevolent activity, The Guardian reported.
These recent unidentified objects prompted both Kelly and Budd to work together to draw up legislation that could anticipate or prevent security issues from arising in the future.
"The recent shootdown of a Chinese spy balloon that traversed the skies over our country for more than a week highlights the immediate need for the FAA to re-evaluate how we track objects flying over American airspace," Budd said in the press release. He continued, "Examining more efficient means for tracking the identity and location of aircraft is not only critical to maintaining safety in our skies, but it's also a matter of national security."