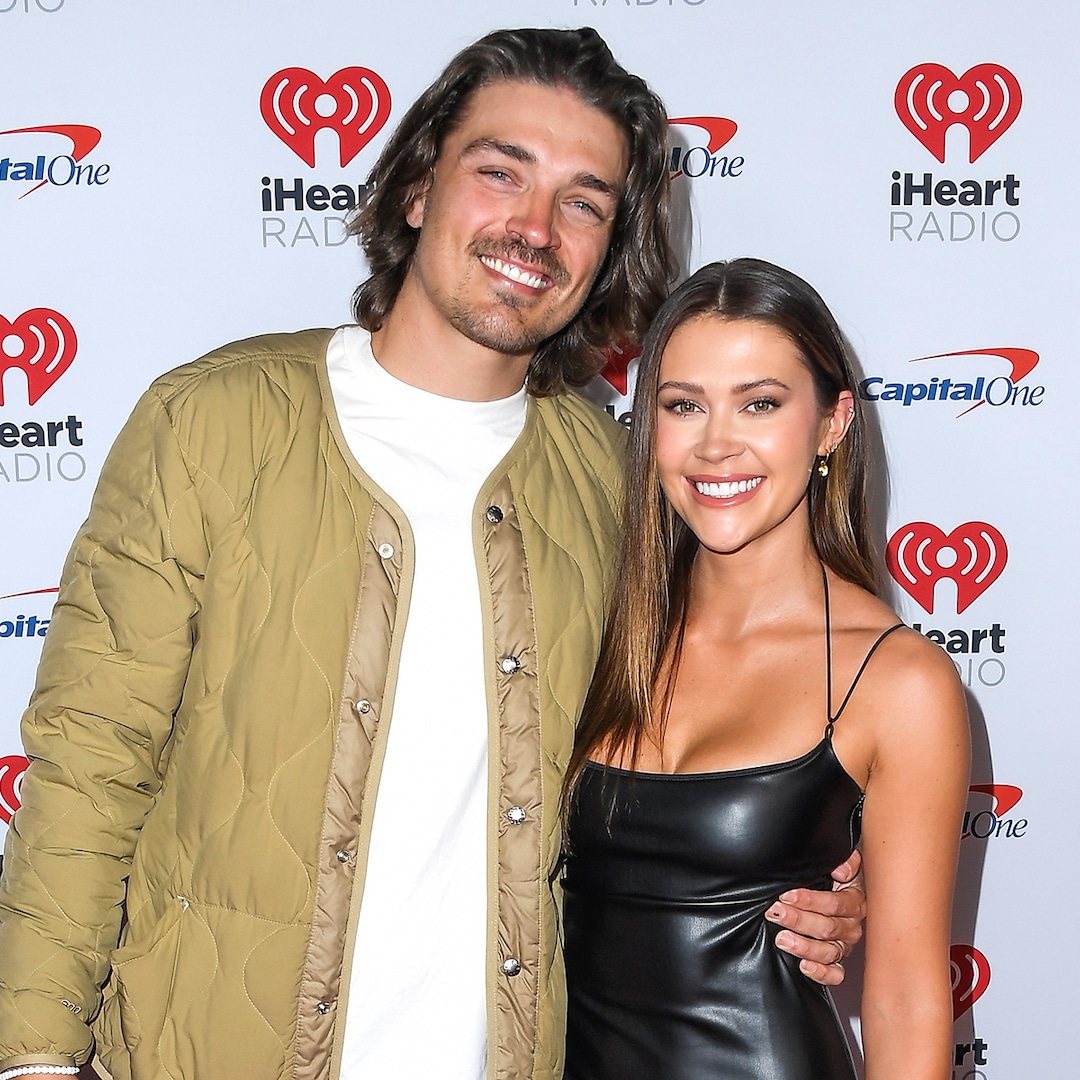 Who says wedding planning has to be stressful?
For Caelynn Miller-Keyes, preparing to say "I do" to Dean Unglert this summer in Colorado is something she's enjoying every moment of. 
"I just really love to plan," the Bachelor in Paradise alum told E! News in an exclusive interview. "Even for my bachelorette and bridal shower. Usually the maid of honor takes care of that and my best friend has been begging me to help and I'm like, 'Absolutely not. I want to be doing everything.'"
But if Dean's lucky, he'll have the chance to weigh in one some key decisions.
"I asked him his opinion on the important things like the photographer, videographer, the band," Caelynn shared. "But he's so easy. He's just like, 'Sure, whatever you think is great, I'll agree with.'"
One thing the couple has officially approved of is their save the dates, which Caelynn partnered with Minted Weddings to finalize. When revealing the design exclusively to E! News, the former Bachelor star explained the meaning behind the finished product.